Having some time off and some air miles that were about to expire, we asked ourselves "Where shall we go?"  Answer: Chile.
The next question was where, specifically.  We decided that we would like to visit Santiago, the wine region including some wineries, the south for the scenery and the Atacama for its uniqueness.
Our first night, the night of 29th December, was spent in the Holiday Inn hotel adjacent to the terminal building of the airport having arrived at around 2 a.m..  The next morning, having picked up our reserved hire car (thankfully it was pre-booked as none of the companies had cars left), we drove around 200 km south to the town of Santa Cruz, the main city in the Colchagua Valley – one of Chile's premium wine production districts.
We had decided to spend about 2 days here.  The hotel we chose was Hotel Casa del Campo, a small family run hotel with lots of charm.  The owners were incredibly friendly, even driving us to a restaurant as taxis were hard to come by.  The only drawback with this hotel was that it was on the outskirts of town and you needed to drive everywhere which wasn't so convenient for New Year's Eve given the dearth of local taxis!
The town of Santa Cruz itself is quite small and doesn't have a huge amount to do.  But it does have wineries which are probably some of the best in Chile.  Time only allowed us to visit three: Viu Manent, Montes and Clos Apalta, but they were all of differing character.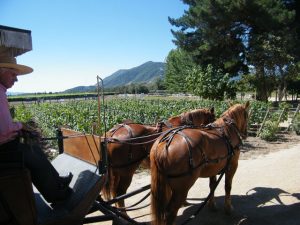 The first, Viña Viu Manent, is one of the oldest producers of wine in the valley and has some of the oldest vines – its speciality being Malbec with vines dating back around 100 years.  Formerly, its product was for private/personal consumption of the estates owners, but it now sells internationally as well as domestically.  It is one of the smaller wineries, but probably my favourite.  The tour encompasses the vineyards, history, a horse pulled carriage ride to the production facility through some vineyards and terminates with the wine tasting.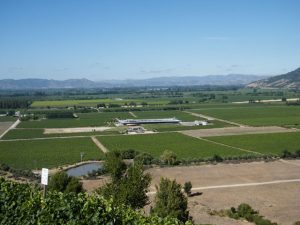 Our second stop was at Viña Montes on the morning of New Year's Eve.  This was the largest of the wineries we visited and was described by our guide as a medium size Chilean winery.  Our impression was that it is more of a factory than a family winery.  However, the wine produced here was excellent including an excellent Carmenere.  The tour consisted of a van drive up onto a hill overlooking the valley and in particular their vineyards.  The tour was followed by a trip around the winery itself including the underground facility where they play music to the wine ageing in oak barrels.  As always, the tour concluded in the shop with wine tasting.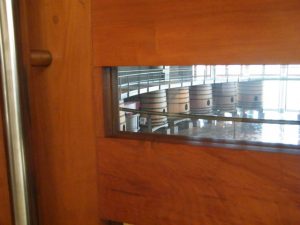 The final winery was Clos Apalta.  This is one of the newest wineries, but perhaps produces the highest quality wines which have received awards.  Here the tour consisted only of a tour of the winery itself followed by tasting.  The winery is built over a number of floors and the whole production process is done by gravity with the grapes entering at the top, being put into the oak fermentation vats, before being piped down into the cellars into French oak barrels.  The entire emphasis here is on the quality of the wine produced.  We finished this tour early afternoon of New Year's Eve.
So, hot to celebrate the arrival of the new year.  There were basically 2 options:  the main hotel in the centre of town, or the casino a couple of blocks away.  We didn't fancy an expensive set meal in the hotel so elected for the casino, also having spent the previous New Year's at a less than marvellous party in a hotel in Egypt.  However, on this occassion, I think the hotel may have been a better option as the casino was totally empty.  The party only started after midnight but we had to leave soon after the clock struck 00:00 as there was a long drive to Pucon facing us the next morning!
Steve
For more pictures, please see our gallery.
For Eneida's account of the trip, please see the Portuguese version!

Fui ao Chile pela primeira vez com minha mãe, quando ainda era adolescente. Fizemos a travessia da Cordilheira dos Andes, de Bariloche à Puerto Montt, e depois voamos para Santiago onde passamos alguns dias. Desde então, voltei à Argentina algumas vezes, mas nunca mais tive oportunidade de voltar ao Chile.
Quando resolvemos gastar as milhas que tínhamos para um passeio na América do Sul, o Chile nos pareceu o lugar ideal. Em duas semanas, poderíamos ir de norte a sul, visitar o deserto de Atacama, o vale do Colchagua e a região dos Lagos, de cujas paisagens espetaculares ainda me lembrava. O difícil foi resolver o que deixaríamos para uma próxima ida, como a Ilha de Páscoa, o passeio de navio para ver as geleiras, e a região de Puerto Natales, no extremo sul da Patagônia Chilena.
Decidimos alugar um carro na primeira semana da viagem para viajar para o sul e, na segunda semana, ir ao deserto de Atacama de avião. Ficaríamos um dia em Santiago antes de embarcar de volta ao Brasil.
– Será que vale a pena dirigir de Santiago a Puerto Varas e de volta a Santiago em uma semana?
Foi a pergunta que nos fizemos quando ficamos sabendo que, para devolver em Puerto Varas um carro alugado em Santiago, teríamos que pagar quase o dobro do que pagaríamos se o carro fosse devolvido no local em que foi alugado. Depois de algumas pesquisas, sabíamos que a Ruta 5, estrada panamericana que corta o Chile de sul ao norte, é uma rodovia totalmente duplicada e com asfalto em excelente estado de conservação.  Sabíamos também que a distância entre as duas cidades era de aproximadamente 1000 km e que havia alguns lugares interessantes no caminho. O motivo mesmo para querermos ir de carro era poder parar nas cidadezinhas do vale do Colchagua, da região dos lagos e dos vulcões. Queríamos também conhecer uma cidade litorânea.
Então, fazendo as contas, resolvemos encarar os 2000 km de viagem, e embarcar com um roteiro mais ou menos definido, mas que estava aberto a mudanças. Como era altíssima estação  (réveillon), reservamos hotel para os dois primeiros dias da viagem (em Santa Cruz, no Vale do Colchagua). De resto, iríamos arriscar.
1a parada: Vale do Colchagua
Tínhamos chegado em Santiago depois de 2:00 da manhã com energia somente para atravessar a rua e cair no Holliday Inn do Aeroporto, que ganhou nota 10 no quesito proximidade do desembarque. Foi ótimo, àquela hora, não precisarmos nos preocupar com táxis, trânsferes, etc. Quando acordamos, atravessamos novamente a rua para buscar o carro que tínhamos reservado para alugar. Sorte. Não havia carros disponíveis em nenhuma locadora para quem não tivesse reserva.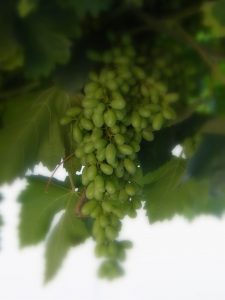 E deixamos Santiago com destino a Santa Cruz, a menos de 200 km ao sul. Pudemos confirmar que a Ruta 5 é mesmo ótima e, ainda melhor, é que os chilenos são extremamente bem educados no trânsito: nos 2.500 km que dirigimos,  não vimos nenhum louco passando a 150km/h quando o limite de velocidade é 120km/h e, surpreendentemente, não presenciamos nenhum acidente.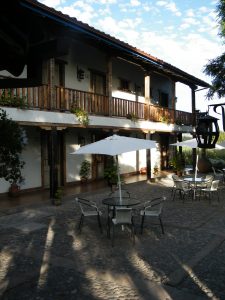 Já estava quase me estressando por não ter levado o endereço do Hotel Casa de Campo, que seria nosso endereço nos próximos dois dias, quando vimos a placa de entrada, a menos de 1 km de Santa Cruz. O hotel, na verdade uma agradável pousada, é mesmo na beira da estrada, mas ficamos muito bem impressionados com a simpatia com que fomos atendidos e com as instalações, que nos fizeram sentir como se estivéssemos mesmo passando uns dias no sítio de um amigo.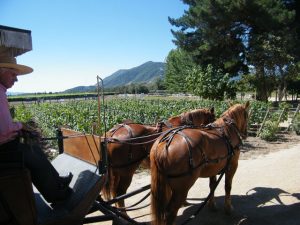 Ainda dava tempo para conhecer uma vinícola, e foi o que fizemos. Na loja da Ruta del Vino, na praça principal de Santa Cruz,  nos indicaram a vinícola Viu Manent, que fica a poucos quilômetros do hotel, então rumamos para lá. Uma das vinícolas mais antigas da região, tem como especialidade o vinho Malbec, mas gostamos muito do Carménère que nos foi servido na desgustação. O tour inclui um passeio de charrete através das vinhas até a unidade de produção, onde experimentamos o vinho diretamente dos barris, antes de estar pronto para o consumo. Assim, pudemos comparar com o produto maduro que provamos na desgustação. Para mim, que nunca tinha visitado uma vinícola antes, foi muito tudo muito interessante. Mas juro que não consegui sentir no vinho o "retrogosto de tabaco com notas de café" que o guia insistia em salientar.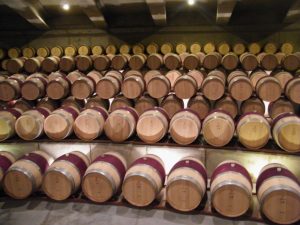 No dia seguinte, último dia do ano, ainda visitamos duas outras vinícolas: a Viña Montes, que nos tinha sido recomendada, e a bonita Casa Lapostolle. Nas duas, o vinho é produzido em instalações moderníssimas sem que precise ser bombeado, pois a forma com que as instalações foram construídas permite que seja transportado sempre pela força da gravidade. Não faço ideia de como isso altera o gosto do vinho, mas, pelo que nos explicaram, parece que é o que há de mais avançado em termos de produção de vinhos.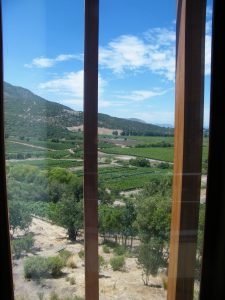 Para o Réveillon,  tínhamos duas opções: um jantar no Hotel Santa Cruz, principal hotel da cidade, ou uma ida ao cassino onde haveria música ao vivo. Escolhemos o cassino porque no ano anterior participamos de uma festa no hotel em que estávamos no Egito e não gostamos muito. Fomos para o cassino só mesmo para brindar a meia-noite, pois no dia seguinte teríamos uns 700 km de estrada nos aguardando.  E assim, logo depois da entrada de 2010, voltamos para nosso hotel-casa-de-campo.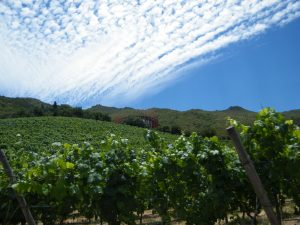 Mais fotos da viagem aqui.
Para ler o relato do Steve, leia a versão em inglês.