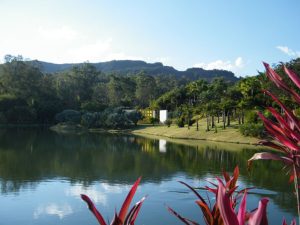 Have you ever heard so much about a place that you think it must be overrated? You're sure you're going to be disappointed when you finally see it. That was my feeling about Inhotim, an open-air contemporary art museum 60 km from our home in Belo Horizonte. Last Sunday we eventually managed to go there and I have to say that Inhotim is everything I heard about and more! We loved it.
When we got there, the place was very crowded, because we chose to go on a long weekend right after the opening of new exhibitions.  Later I read that on that day, Oct 11th, they had more than 4000 visitors, a record since the opening in 2006. So we stood in line for half an hour or so but we had decided to spend the day there.
The place:
Installations, sculptures and paintings by contemporary artists from the 1960s onwards are part of the permanent collection. Some are outdoors while others are housed in 16 pavilions scattered around the park. According to the museum's website, there are 600 hectares of Natural Reserve, 45 hectares of gardens with botanical collections and 5 lakes. Nature in its exuberance, as you can see in the pictures below.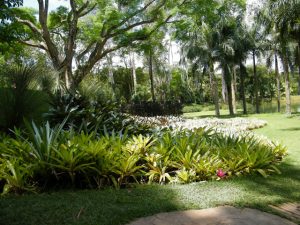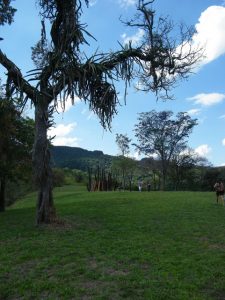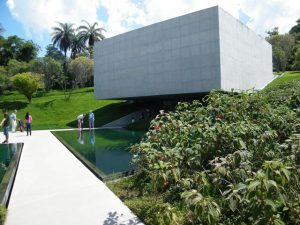 For us Brazilians, some names stand out like that of landscape designer Burle Marx, inspiration for the amazing gardens, and modernist artists such as Helio Oiticica, Amilcar de Castro and movie-maker Neville D'Almeida. I was also surprised to see an installation by Olafur Eliasson, whose work I'd seen in the Turbine hall at Tate Modern back in 2004. And Steve was very impressed with a sound installation by Janet Cardiff with music recorded at Salisbury Cathedral.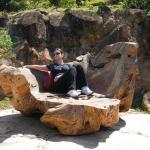 This is a place we are definitely going back, especially with our dear guests from out of state or overseas.
Centro de Arte Contemporânea de Inhotim
Opening hours:
Thursdays and Fridays: 9:30 – 4:30 pm
Saturdays, Sundays and National Holidays: 9:30 – 5:30 pm
Admission for adults: R$15.00
Click here to see how to get there.